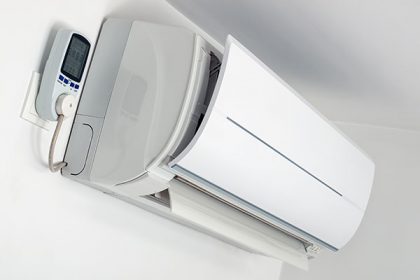 If you live in Brisbane you'll understand the need for an aircon unit in the summer months. With temperatures soaring and the humidity rising, it can be difficult to sleep, relax or get the kids to settle when the house is hot and clammy. Aircon can definitely help with this, enabling you to get back to doing what really matters, but it's worth noting that there are also several risks and problems associated with poor, old or badly fitted air con units.
Here we discuss some of the best benefits you can reap from air con for your home or your office, and things to be wary of with poor or outdated units.
Not Sure If You Need Aircon?
Aircon is a short term used to describe air conditioning units, or Heating and Ventilation Air Conditioning units (HVACs). With the right aircon unit, you can improve the air quality of your home or office and keep the space at a manageable and comfortable temperature.
Some of the benefits of aircon in your home or office include:
Measured, immediate control of the indoor temperature
Improving indoor air quality through the removal of pollutants and staleness
Reducing the dryness of the air indoors
Help people concentrate and relax more indoors at home or in the office
Reduces the risk of becoming dehydrated or fatigued
Helps to reduce the effect of allergens
Allows for a better, more relaxed sleep
May reduce the activity of insects indoors, such as mosquitoes.
However, not every air con unit is equal. Poor installation of an aircon unit or continuing to use one far past its expected lifetime can present a wide range of risks to both you and your family. Older units increase the risk of breakdown, push up your electricity bills and may drastically reduce the air quality in your home or office.
Some of the harmful risks or negative aspects of using an older aircon unit include:
Loud, disturbing noises
Poor air quality, including heavy levels of dust or allergens, which can irritate the respiratory system
Transmission of airborne bacteria or fungi
May transmit a bad smell across the room and throughout the whole property.
Get In Touch
At Sensus Air, our team of qualified electrical professionals is on hand and happy to answer any questions you may have about aircon Brisbane installation or maintenance. We stock, supply and install a wide variety of split system air conditioning units. Contact us today to find out more.